Blackburn Coach Hire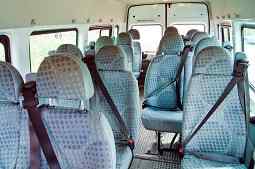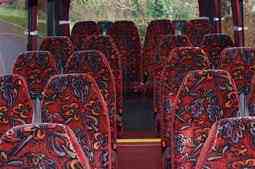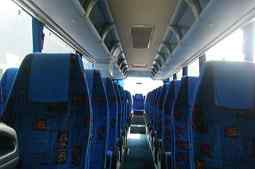 When you're in need of reliable and affordable coach and minibus hire in Blackburn, you're better off contacting www.coachhireblackburn.co.uk. Operating in the town of Blackburn and surrounding areas, we've been in business long enough now to know and understand what our customers want, and be able to provide it. Comfortable travel, with minimal fuss is guaranteed when you book one of our vehicles and driver. We can provide a range of vehicles for groups of between 8 and 72 people. Whether you're planning to attend a party, do some sightseeing, spend a night on the town, or need picking up or dropping off at the airport.
All you need to do is provide us with a few details, using our booking form on www.coachhireblackburn. We'll be able to advise you on a suitable mode of transport, sort all the arrangements, and make your upcoming journey completely stress free. Contact us and we'll make your reservation for Blackburn coach hire in just a few minutes. It really is that easy.
Things to do in and Around Blackburn
Located in Lancashire, Blackburn (postcode region BB1 – BB2) is a town that is well worth a visit. People of all ages will be able to find something to do – whether you're a senior citizen or family with young children. Lying just north of the West Pennine Moors, and on the southern edge of the Ribble Valley, this large town is surrounded by some spectacular countryside, worthy of exploring. Blackburn has a history of textile production, dating back to the mid-13th century. Local farmers produced wool woven in their own homes. Flemish weavers developed the industry, and by the mid 1600s the town gained a reputation for its "Blackburn checks", a blue and white material, and "Blackburn greys". By the early part of the 20th century Blackburn had become the weaving capital of the world. There are very few indications left of this towns milling history, but there are still plenty of other things to see and do.
Blackburn Cathedral
Has a world class Walker organ, with regular concerts that include a choir, broadcast on the BBC. The lantern tower and its aluminium spire, has 56 panes of coloured glass for a multi-coloured display.
Blackburn Market
At the centre of the town, Blackburn holds its market, 6 days of the week. Based in the Mall shopping centre, there is a wide range of local produce including meat, game, fruit, vegetables and fish.
Billinge Hill and Pleasington
Nature lovers will love this area, whether you choose to explore on foot or on two wheels. Native woodlands, open country and biking trails for beginners and experts.
King George's Hall
This is Blackburn's premier entertainment complex, where you can take in the sights and sounds of a wide range of music, comedy, dance and variety performances.
Mrs Dowson's Visitor Centre and Farm
Take the kids and visit this family-run dairy farm. They even produce their own ice-cream, using milk from their herd. Your kids can ride peddle tractors, feed the goats and alpacas, and say hi to the farms friendly ponies and cute lambs.
Blackburn Museum and Art Gallery
This listed building was opened in 1874, and is home to a range of displays and collections. It houses the largest icon collection, outside of the Victoria and Albert Museum, and the 2nd largest collection of Japanese woodcut prints in Britain.
Other places well worth a visit include:
Country Adventures
Witton Country Park
Blackburn Rovers Football Ground
Corporation Park
Blackburn Ice Arena
The Chocolate House
Services Offered by Blackburn Coach Hire
Here at www.coachhireblackburn.co.uk we can help solve a wide range of your transportation needs. Whatever the occasion, and wherever you need to go, we can get you there on time, in comfort and style. All our well amintained vehicles come with their own professional driver, to save you from the hassle of driving from A to B. Just sit back, relax and we'll get you to where you and your family or friends need to go. We offer transport for:
Weddings
Day trips
Birthday parties
Stag and hen nights
Nights at the theatre
Corporate and business event transportation
Airport transfers
Funerals
Touring the area
or just to go shopping
When You Need Coach and Minibus Hire in Blackburn Get in Touch With Us
We've become a leading provider of coach and minibus services in Blackburn in a few short years, because we can offer:
24/7 Customer Support and a Simple Online Booking Process
Our customer support specialists are always on hand to help you every step of the way. From your intial query, through the booking stage until you reach your final destination.
Well Maintained Fleet of Vehicles and Professional Drivers
For a comfortable and hassle free journey.
Competitive Prices and Excellent Value for Money
We will give you the most competitive price possible for your journey, so get in touch with us and we'll gladly give you a quote.
WHY CHOOSE US
Coach Tracker
Flights monitor at all airports
Manage your booking
Printer friendly tickets
G.P.S System
Specialised GPS system Pick you up on time
Timetables
Excellent time keeping
Avoid train delays
Switch to coach to avoid rail disruption
Save money
Save money on all coach sizes
Travelling with us
Voted number 1 for customer service
Luggage capacity
All vehicles have luggage capacity depending on the number of people
---
Online Exclusives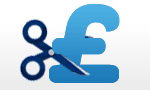 Lowest Rates Guaranteed save money on all sizes coaches.
Creditcards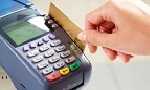 All Credit Cards Accepted
( charges may apply )
Business Accounts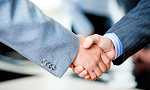 Business Accounts and Contract Work welcome.
Travel to Europe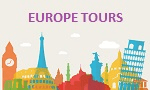 Travel to Europe- All inclusive
24 hours service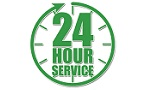 24 hour service 7 days a week.
Airport transfers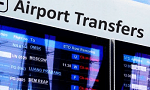 Airport transfers Free parking included at all airports.